Since few days the weather was very cold, and this morning the first snowy day, a the roofs and trees were laid with a big white snow coat. Nothing more than French snow, nothing less, except maybe the moving forest of umbrella running among taxis, bus and the courageous bike riders.
The air is really fresh and inside restaurants there is no heating device, so it's convenient to keep your coat to eat, unless you wear a sweater and another one over it.
Even in the buildings, like the laboratory I'm working on, it's very cold and rarely with the reverse air-conditioner working, so, keep wearing big coats and sweaters.
A little screen-shot of my computer at start-up, with the ambient air at 10 Degrees.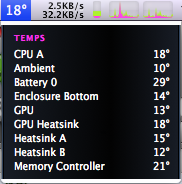 Some pictures from the balcony taken by my personal photographer.